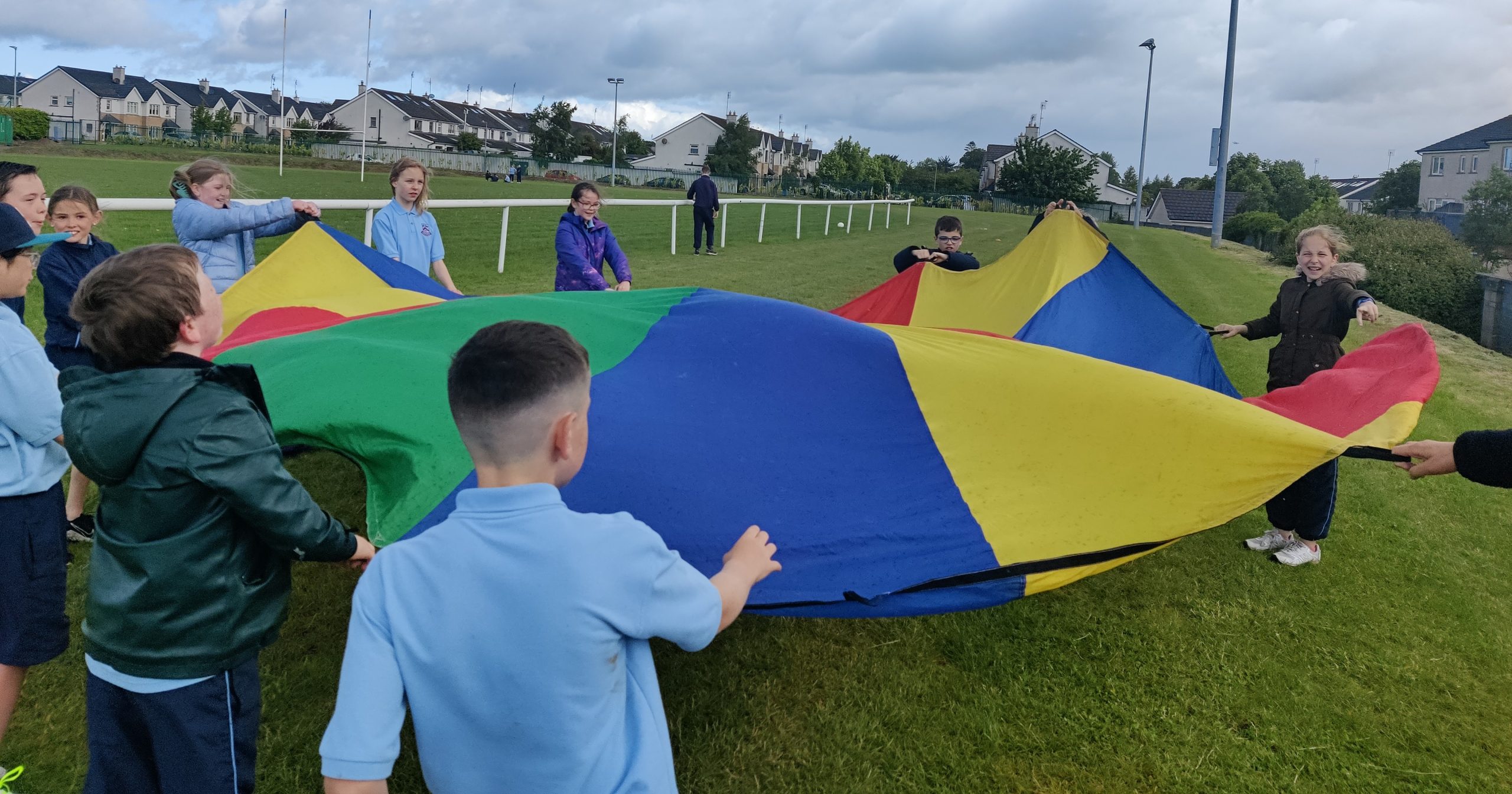 St. Paul's prides itself in being a very active school. You only have to browse through this website to see the abundance of sport taking place, which shows how active a school we are. We teach a broad and balanced PE curriculum which includes all students. We are very lucky to have a huge PE hall for sports and lots of outside space also. 
Our Annual "Active School Week" is a week we all love. The children are active for the whole week doing various activities including athletics, GAA, fun day, orienteering, tennis and the ever loved "Water Day".  
As well as the children being fit and active in school, we encourage children to take part in activities after school. We are very lucky in Ratoath to have a vast array of clubs and societies in the area which are available to the community. Click here to find out what's available.